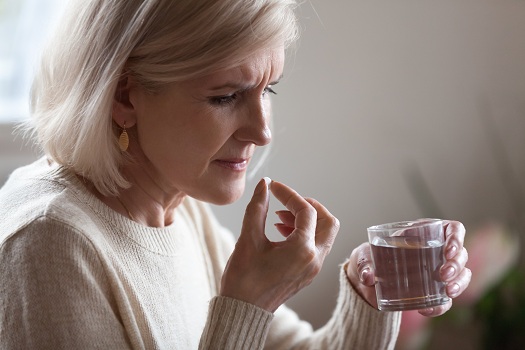 Arthritis is one of the most common complaints among the elderly, and it can be particularly frustrating as the disease interferes with the ability to perform daily activities. Fortunately, even with the limitations arthritis can bring, there are still ways seniors can lead normal and enjoyable lifestyles. Here are a few tips.
Move
Arthritis symptoms may make seniors wary of exercise. It can be difficult to convince your senior loved one to move more, but keeping as active as possible is one of the best ways to manage arthritis. Exercise and movement prevent the joints from becoming stiff and help seniors maintain their range of motion. Encourage your loved one to move around the house throughout the day or go for walks around the neighborhood. Many arthritic seniors enjoy stretching exercises like yoga and Pilates, while others prefer low-impact activities such as gardening. Your loved one can try water aerobics, which is designed to exercise and stretch the body without placing pressure on the joints.
A professional caregiver can help your loved one exercise at home safely. Seniors can face a variety of challenges as they age, many of which can be mitigated with the help of professional in-home caregivers who provide high-quality home care service. Trust Home Care Assistance to help your elderly loved one age in place safely and comfortably.
Modify
There are many modifications that can be made at home that make it easier for a senior with arthritis to lead a normal life. Modified utensils for eating, clothing that's easy to get on and off, and assistive aids such as walkers and canes can all make routine daily activities less of a challenge. There are also modifications you can make to help your loved one enjoy leisure activities as well. If he or she loves to garden, there are easy-grip tools and raised beds available that make it possible to continue to enjoy this hobby. If your loved one enjoys playing card games with friends, oversized decks are available that make it easy to shuffle and deal the cards. This may take some time and creativity, but if you keep at it, you'll find out which of these modifications work best for you and your family.
If your aging loved one needs occasional help with bathing, grooming, cooking, or other basic household tasks, or if you need time to attend to important personal matters, reach out to Home Care Assistance, a leading provider of live-in and respite care. Montgomery seniors can maintain their independence while living at home with the help of our reliable respite caregivers.
Medicate
If your loved one's arthritis is severe or he or she is experiencing a flare-up, plan the day so he or she can take pain medications an hour or so before being active. For example, if there's a medical appointment or a visit with a friend scheduled for the afternoon, your loved one could take a pain pill around lunchtime so he or she will be able to enjoy the activity without discomfort. This can make a big difference in how willing and able your loved one is to get out and be active even with the limitations of the condition.
Arthritis can be difficult to manage, but it doesn't mean your loved one has to give up independence or the activities that bring him or her joy. With some adjustments, it's possible to handle this condition and still lead a healthy, active lifestyle that promotes independence and satisfaction.
Seniors who want to remain healthy as they age can benefit in a variety of ways when they receive professional at-home care. Montgomery, AL, Home Care Assistance is here to help your loved one accomplish daily tasks, prevent illness, and focus on living a healthier and more fulfilling life. Call one of our friendly Care Managers today at (334) 593-3988 to learn more about our customized care plans.